Buying a Home in 2021
We know that 2020 was definitely not the year for making plans, or for going forward with any pre-existing ones for that matter.
For some, this meant the dream of owning their own home or moving to pastures new had to be put on hold until more certain times. And though there's still some way to go, for many 2021 is the year to get excited about those plans again.
Will 2021 be the year you make the move?
At Malcolm Allan Housebuilders, we've been helping people settle into their perfect home for over 50 years. That means a lot of discussions with prospective buyers to take them through, and support them with, every step of the home-buying journey. So you can believe us when we say we've heard every question and helped people overcome the hurdles that stand between them and their new abode.
And we want to share that information with you!
Combining our extensive experience with the mortgage and financial know-how of independent mortgage advisor, Gail Reid, we're here to take you through the essential things that you need to know.
The last thing you need right now is any more uncertainty, so we're here to lay out the facts and take you through some key considerations and helpful hints that could help you take that first step on the property ladder, starting with the most important part – the financials.

Your Mortgage and Deposit
From the outset, it's vital that you speak to a trusted mortgage provider. Your mortgage payment is a long-term financial commitment and so it's essential that you get the deal and payment terms which are right for you.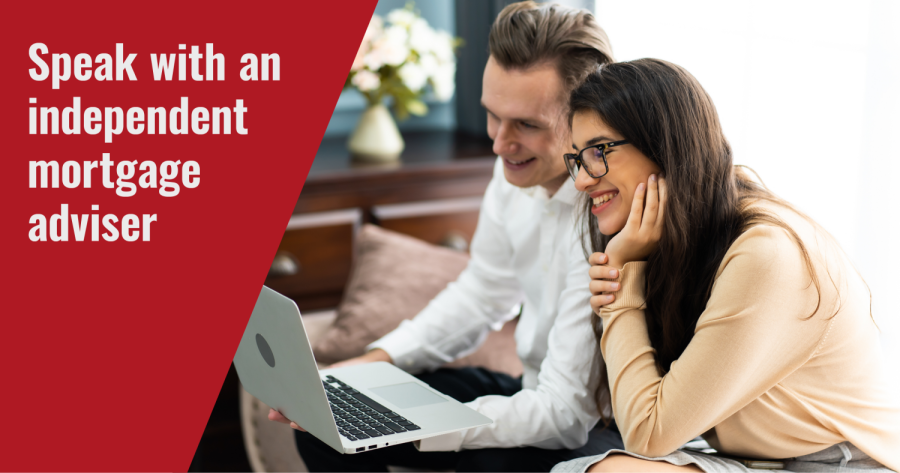 At Malcolm Allan Housebuilders, we recommend getting some independent advice from a mortgage broker, which brings us to Gail Reid Mortgage Services. Based in Inverurie, Gail gives impartial advice and shares exclusive deals that you won't get from going direct to high street lenders. She will provide details on what you can afford to borrow, explain your deposit requirements and, unlike your own bank, will search the mortgage market and obtain the most competitive mortgage for your circumstances. And with your safety as the priority, Gail is currently offering consultations over the phone or on Zoom.
By going through this process, you can get a good understanding of what is possible within your current budget and give you an idea about how much of a deposit you may require. And we're delighted that Gail has shared some of this information with us with particular regard to our own 5% deposit contribution offer, and the First Home Fund.
Malcolm Allan Housebuilders 5% Deposit Contribution
New for 2021, we are currently offering a 5% deposit contribution worth up to £17,000 on selected homes at our Lochter and Westgate South Developments. Gail explains:
"If this isn't your first home, buying a new home is a very attractive option. The 5% deposit contribution available with Malcolm Allan on specific plots is a fantastic incentive as there are also options available for home movers with a personal deposit contribution of as little as 5%."

Find out more about our 5% Deposit Contribution
First Home Fund
If you are jumping onto the property ladder for the first time, there has never been a better time to make preparations for a move with the upcoming launch of the First Home Fund on 1st April.

Gail continues:
"The First Home Fund is a Scottish Government scheme providing up to £25,000 as an equity loan for all First Time Buyers. With a typical deposit requirement of only 5% it was extremely popular last year and if you want to take advantage of this scheme, please don't delay as we don't expect this year's fund to last long! It could make owning your own home more affordable than you think."
We know how daunting it can be to think about pulling together a deposit and it can be a difficult first hurdle for many. But with offers like these, there may be more support out there than you first thought.
Your Location
So you know how much you can spend. Now it's time to start hunting for that home.
Some of us know immediately where we want to put down roots. For others, the choice may not be as clear cut. So if you're still trying to decide where your new home will stand, there are some questions to ask yourself.
If you'll be returning to the workplace full-time, where do you work and how much of a commute would you be willing to undertake each day?
What type of amenities are important to you now that you'd like close by?
Are there any amenities that may become more important to you in future, like schools?
At Malcolm Allan Housebuilders, we select locations for our developments that we believe will suit a wide range of homebuyer needs. This includes our scenic development of 2 and 3 bed homes at Lochter in Inverurie.
The town centre is located a short distance away giving you the ideal balance of being close to local amenities and transport, while enjoying the peace and quiet of a tranquil suburban setting. Located adjacent to the development is the Uryside Primary School and the Riverside Park offering a great space to walk, jog or enjoy the wildlife. Perfect for young couples and growing families alike, Lochter will give you all you need, and more.
Your Home
You've narrowed down your location. Now it's time to consider the home itself. There will be many considerations to take into account here, each one specific to the homebuyer's own situation.

How many bedrooms do you need now, and what do you think you might need in future?
What matters most to you? A large lounge for entertaining, a dining kitchen for relaxing with the family? Or maybe space for a quiet home office?
Do you have any dealbreakers? Maybe you need much more storage space, a bigger garden or a quieter location away from busy roads?
It's important to answer these questions before you start your property search, taking account of your current requirements and how this might change in future.
Beyond the rooms themselves, it's also essential to consider how quickly you'll be able to make your house a home. Furnishing a new home takes time and we believe that we should help as much as we can at the very beginning of this process.
'Included in the price' is a term you don't often hear when you're considering a new build home. But with Malcolm Allan, we offer a lot! This includes integrated kitchen appliances including cooker, hob, fridge/freezer and a dishwasher as standard; integrated wardrobes; TV points in every bedroom; heated towel rails and vanity units in our bathrooms and ensuites…the list goes on. Just one of the ways we offer you so much more with your new home.
We also know the importance of having a tight control of your spending when buying your first home. Extras like flooring your new build home can be an unforeseen cost and that is why we offer free flooring packages across our 2 and 3 bedroom family homes at Lochter. And not just any flooring. You will get to choose from a wide range of flooring options from local home furnishings retailer, Andersons of Inverurie.
Your Malcolm Allan Housebuilders Experience
We hope that we've been able to cover just some of the elements you should consider when purchasing a new home.
At Malcolm Allan Housebuilders, we pride ourselves on a few key things that show our commitment to our buyers. As the only Aberdeenshire-based 5-Star Home Builder, we are recognised for our excellence in customer satisfaction. We get to know our customers and strive to help them in any way we can, no matter what stage of the process they are currently in.
And on top of it all, we're also proud to say that we still don't charge a reservation fee for our properties. So that's one less thing to worry about as you embark on the road to your perfect home.